May 19, 2008
Company
Aids from Everywhere: XRI Employees Donated to Disaster-Hit Areas
An 8.0 magnitude earthquake hit Wenchuan County of Sichuan Province at 14:28 on May 12, 2008. By 2 o'clock on the afternoon of May 18, it has caused 32,477 death tolls, 220,109 injuries and millions of homeless people.
After the earthquake, an upsurge of donation and contribution arose across the country to show love to people in disaster-hit areas. Thousands of miles away from Wenchuan, Xiamen Riken Industrial Co.,Ltd. also took actions quickly, issued "Donation Proposal" and called on all staffs to "lend a helping hand, offer our strength, devote our love, silently say RIP for the departed, pray for peace for the injured, and provide them with possible assistance". After the Proposal was issued, all staff of Xiamen Riken took actions promptly. Just within one day on May 15, donation from Xiamen Riken reached over 8,000 yuan. The figure still kept refreshing.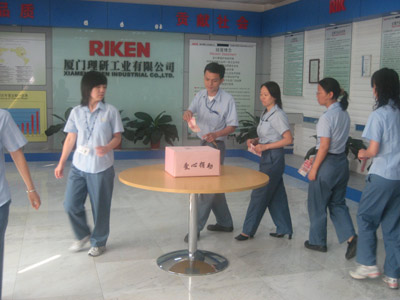 Staffs of Xiamen Riken lined up to make donations to disaster-hit areas.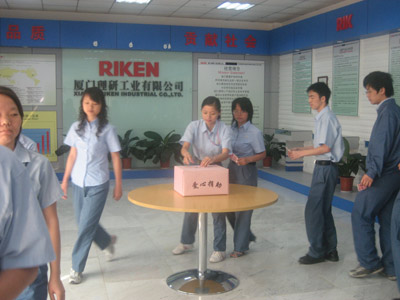 Donation Site, Solemn and Respectful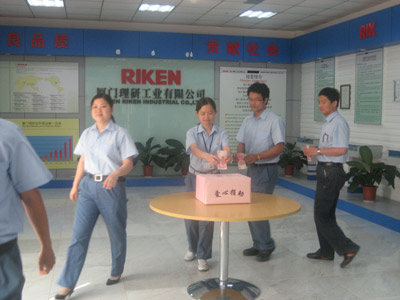 With good will, XRI hoped to help people in disaster-hit areas to build confidence.
When one place gets into trouble, aids will come from everywhere. In spite of long distance, donations from XRI staffs brought spring-like warmth to people in disaster-hit area. It is believed that, with so many respectable and lovely warm-hearted people as well as strong leadership of the Party and the government, people in Sichuan Province will be able to give play to indomitable spirits and rebuild up their homes with tough will. Xiamen Riken will be always with you!
From: HC360.com